Login or Signup
Please Enter the OTP sent to your Mobile no
*You are not a registered user. Please verify your phone no using OTP to complete the SignUp process.
Please Enter the Password
Please Enter the OTP sent to your Mobile no
Please enter your phone number
Given password/OTP is not correct!! Please Try again with correct password or a 4 digit OTP.
AWARDS & RECOGNITION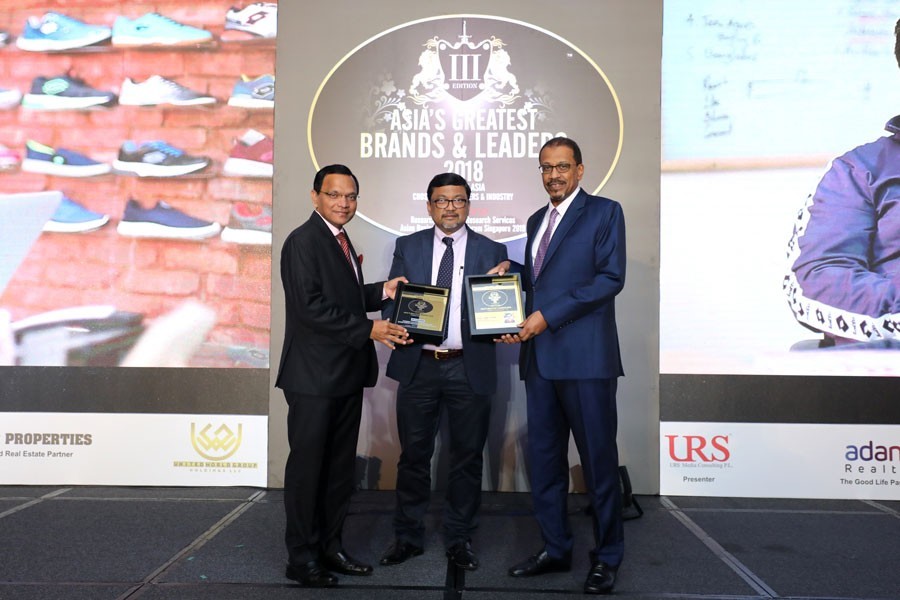 SPORTY LIFESTYLE BRAND LOTTO HAS BEEN AWARDED AS ONE OF THE ASIA'S GREATEST BRANDS IN 2018. LOTTO RECEIVED THE HONOUR AT THE AWARD GIVING CEREMONY OF 'ASIA'S GREATEST BRANDS AND LEADERS 2018' HELD RECENTLY IN MARINA BAY SANDS HOTEL IN SINGAPORE.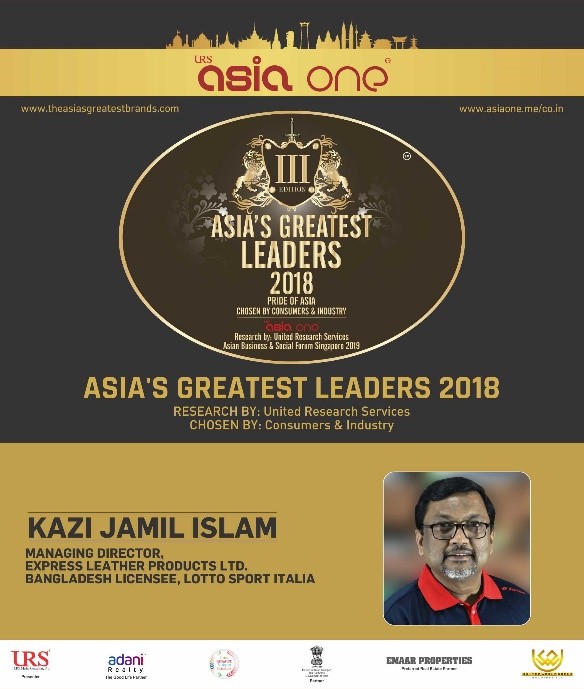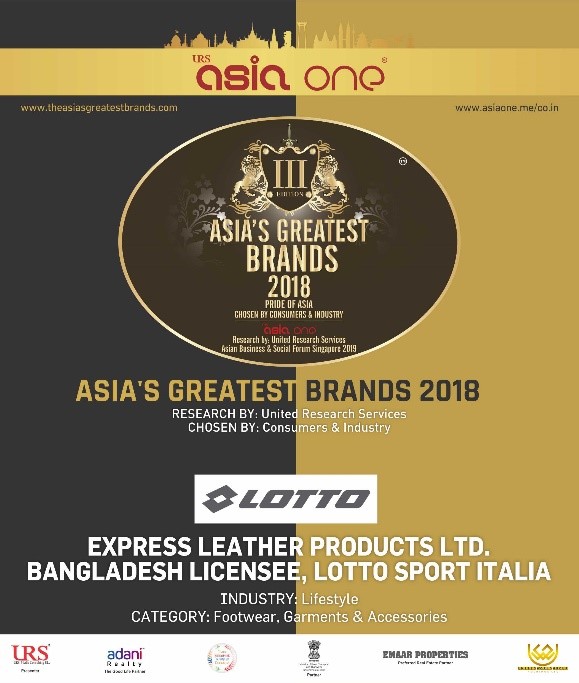 KAZI JAMIL ISLAM, MANAGING DIRECTOR, EXPRESS LEATHER PRODUCTS LIMITED- LICENSEE OF LOTTO SPORT ITALIA, RECEIVED THE AWARD.
LOTTO STARTED ITS JOURNEY IN BANGLADESH IN 2012 AND CURRENTLY THE LIFESTYLE BRAND IS SERVING THE NEEDS OF YOUNG GENERATION THROUGH MORE THAN 230 OUTLETS ACROSS THE COUNTRY.